Assisi: City of St. Francis and St. Clare
In the thirteenth century, St. Francis and St. Clare ignited a reform movement within the Catholic Church that continues to have a significant impact today. With this virtual pilgrimage, you will follow in the footsteps of these beloved saints. This is far more than a travelogue or vacation slideshow: using Google Earth, videos, photos, and written material, Greg Smith will guide you on a prayerful journey through the streets of Assisi. We will pray together at churches and other sites that are significant in the story of St. Francis and St. Clare, and you will hear the story of how they made these places holy.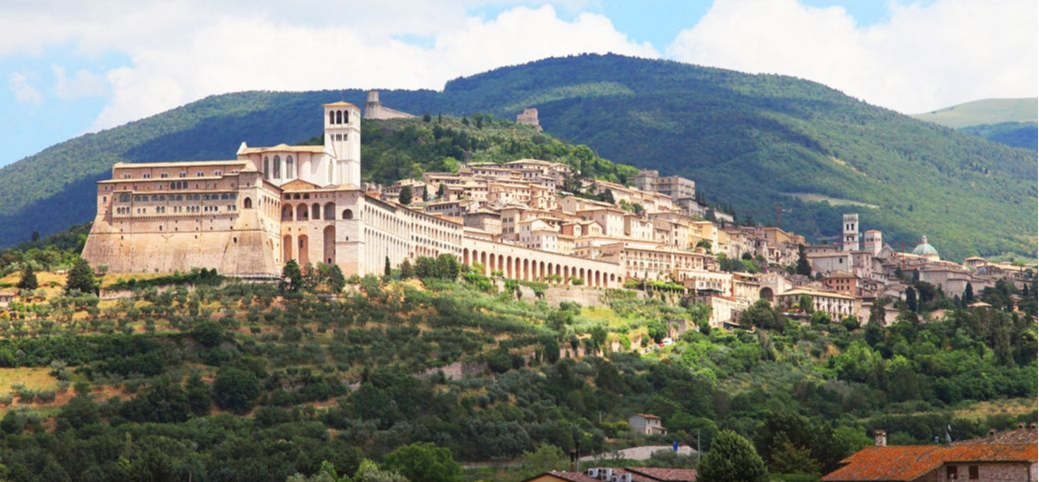 Greg Smith
For four decades, Greg has taught and traveled, written and led throughout the Christian world, over thirty of those as a Protestant. After a decade-long "Road to Rome" journey, Greg and his wife "crossed the Tiber" and joined the Roman Catholic Church in 2016. With his eclectic background, he brings a global perspective on the historic Christian faith. Currently, Greg serves as the Director of Ministries at Our Lady of the Lake Catholic Church, teaches at the Lakeshore Academy for the New Evangelization, and is the founder of
One Whirling Adventure
.