The Story the Scriptures Tell
Quarter 1: The Beginning, Creation and Fall — September 28
Quarter 2: Israel, a Kingdom of Priests — November 8, 2021
Quarter 3: The Church, the Bride of Christ — Winter/Spring 2022
Quarter 4: Restoration, the Healing of the Nations — Winter/Spring 2022
The Bible is full of stories—lots and lots of stories. Some are very familiar to us, some less so. We hear bits and pieces scattered throughout our daily Mass readings, but they can feel disconnected. We rarely grasp the narrative glue that binds them all together.
That's because all these little stories are elements of one Big Story: how the universe moves from the first two chapters of Genesis to the last two chapters of Revelation. All the people, places, and things that fill the Bible's pages fit together like a jigsaw puzzle to tell a tale of creation and fall, redemption and restoration.
This special LANE downloadable audio course will walk through the Bible from beginning to end to reveal the big picture that the pieces form.
The Story the Scriptures Tell
includes 48 twenty-minute downloadable audio lessons, like an audiobook or podcast. Listen on your phone or tablet while driving to work, walking the dog, or over your morning coffee. All lessons come with downloadable outlines that together form a study notebook. At the beginning of each quarter, another dozen lessons will become downloadable so you can listen at your leisure.
Credit: 6 Hours of Theology per Quarter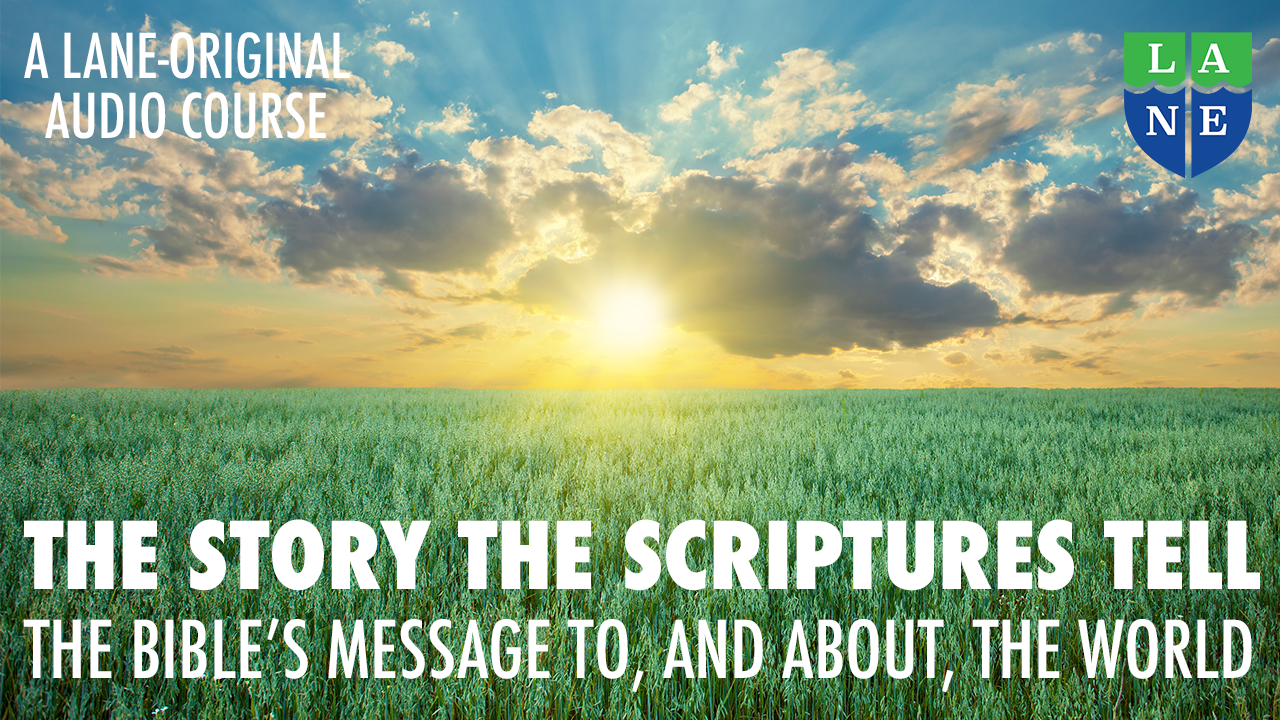 Greg Smith
For four decades, Greg has taught and traveled, written and led throughout the Christian world, over thirty of those as a Protestant. After a decade-long "Road to Rome" journey, Greg and his wife "crossed the Tiber" and joined the Roman Catholic Church in 2016. With his eclectic background, he brings a global perspective on the historic Christian faith. Currently, Greg serves as the Director of Ministries at Our Lady of the Lake Catholic Church, teaches at the Lakeshore Academy for the New Evangelization, and is the founder of
One Whirling Adventure
.